AXA Sato - Tianjin Olympic Stadium, China


Shenyang Oympic Stadium, China


Norihiko Dan - Taoyuan International Airport, New International Terminal. Taipei (2010)


Sun Moon Lake Tourist Route, Taiwan (2009)


The National Museum of Western Art in Ueno, Tokyo designed by Le Corbusier


NACT in Roppongi


Hiroshi Nakamura: Metamorph, Kuwait (2009)


Shin Takamatsu- Multi Casa, Duisburg, Germany: Business Center, Tbilisi, Georgia


Channel 9 Broadcasting Center, Tbilisi, Georgia



Arata Isozaki-Isozaki Atea, Bilbao, Spain & Hotel Puerta America, Madrid, Spain (together with Jean Nouvel, Marc Newson, Ron Arad and Norman Foster, etc.)


skyscraper (unnamed?) in Spain. Isozaki is engaged in many peojects in Spain.Caixa Forum, at Montjuich in Barcelona Spain (renovation design by Arata Isozaki )

FIRA de Barcelona Montjuic 2 in Spain was designed by Toyo ItoSingapore Flyer, Singapore (2008) by Kisho Kurokawa


Fusionopolis, Singapore (2007) by Kisho Kurokawa


As for Kisho Kurokawa, the construction of the stadium designed by him has begun in Russia.
Stadium Zenit, Saint Petersburg Russia (perfection: 2009), by Kisho Kurokawa


looks like his Toyota Stadium Mandarin Oriental Dellis Cay Island Resort, Turks and Caicos Islands in the Caribbean Sea. (2010)


Five internationally renowned architects other than Kengo Kuma, such as David Chipperfield and Zaha Hadid, have taken part in this prestigious resort project.
Shigeru Ban is one of them.


Commune by The Great Wall, Beijing China, by Kengo Kuma (2002)The Toledo Museum of Art, Ohio USA (2006) by Kazuyo Sejima & Ryue Nishizawa (SANAA)


Clark Art Institute, Massachusetts USA (2007) by Tadao Ando


Sam Fox School of Design and Visual Arts, Washington University (2006) by Fumihiko Maki


The Delegation of the Ismaili Imamat, Ottawa Canada (2008) by Fumihiko Maki
Ho Chi Minh City University of Architecture, Vietnam


Arata Isozaki
Diamond Island New Urban Quarter, Ho Chi Minh City Vietnam

Kengo Kuma
Kenny Height, Kuala Lumpur Malysis


Terunobu Fujimori & all these works are in Japan.


'Tornade' by Tokujin Yoshioka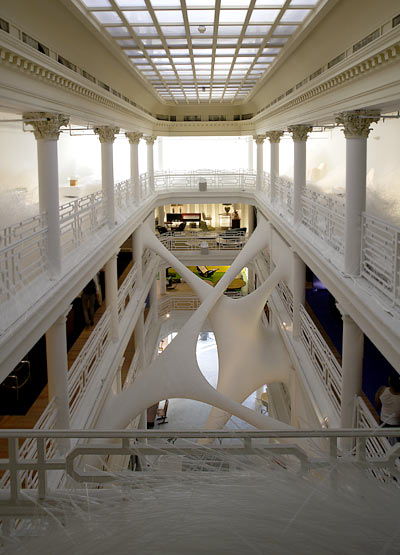 Dentsu HQ in Shiodome (by Jean Nouvel)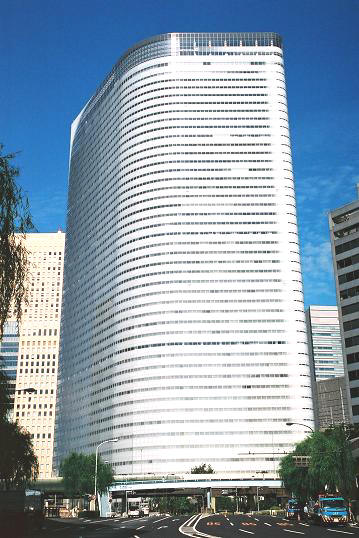 NTV Tower in Shiodome (by Richard Rogers)